Wood Decking
Create a stage for year-long entertainment, level out a sloping garden or simply expand your home to the great outdoors! Our decking designs can be tailored to your every need
Wood Decking by Heritage Decking
Entertaining, dining or simply embracing the great outdoors. The only limit to any design is your imagination! We will cater to your needs and together design something beautiful that stands the test of time. If however, you need a little inspiration, please take a look in to our gallery and pick up some inspiration for your new outdoor room.
Decking can be used to level out areas of a sloping garden or even provide a solution to sunken patches, creating height and an element of sturdy design. In addition to the decked area itself, we can provide a number of added extras to bring your area to life:
Handmade matching flower boxes and planters
Whatever design you decide to go with, we will work with you to create your dream garden and in a variety of materials and finishes, whether they be classic or contemporary.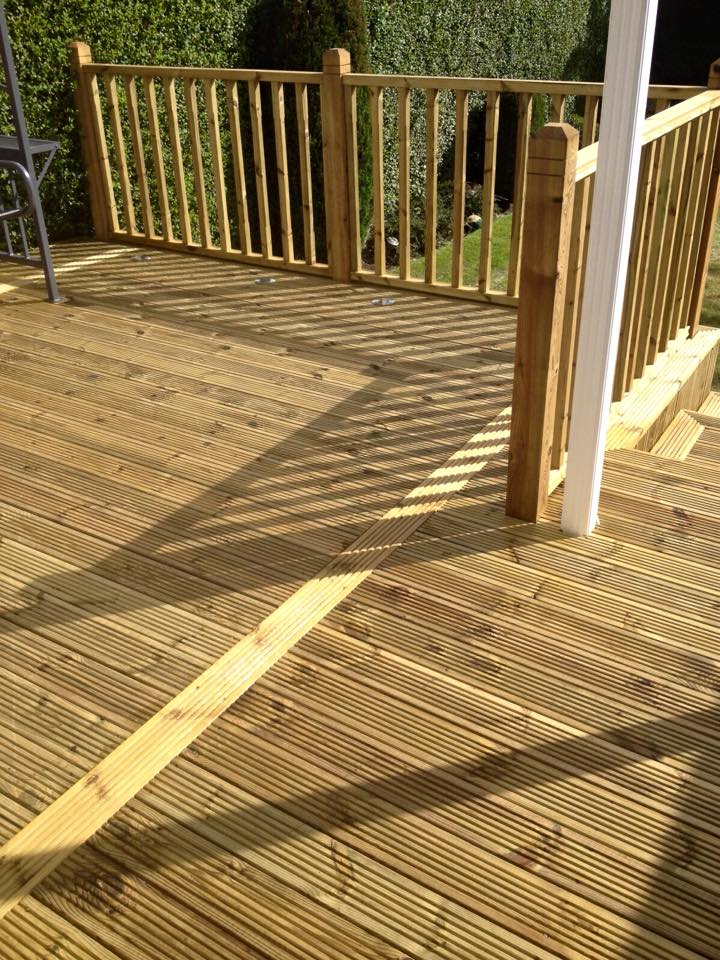 Hardwood Decking
We can provide hardwood decking options for you and are available in either Redwoods or Oaks depending on the choice or finish you prefer. Hardwood decking holds a very elegant style, together with high resistance to rot, making it very low maintenance. We offer either a smooth or ridge finish and it's available in multiple lengths. You can also choose many different types of timber, including Red Balau, Iroko, IPE and Red Cedar – to mention only a few! These can be fixed either with hidden clips or directly with stainless steel screws.
Soft Wood Decking
Carrying the 'Deckmark Guarantee' made by BSW Timeless Timber, these 38 mm by 125mm boards are top quality having been tanalised and wax treated making them extremely versatile and flexible. All cut edges are end grain treated to keep the integrity of tanalisation. We hold an endless portfolio of designs which can be carried forward to other parts of your garden. Softwood decking offers a lower cost option and a more economical solution. Soft wood decking is treated, restored and enhanced with the use of decking oil, we can offer full advice in this area on request.